Certified Energy Manager® On-Demand Training
Register

Non-member - $1,695
Member - $1,550
Course Information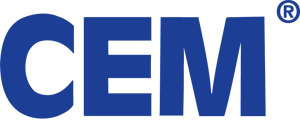 On-Demand
2.4 CEU
Course Description
The Certified Energy Manager On-Demand Training Program offers the full-length version of the CEM program (20+ training hours), through pre-recorded sessions from multiple instructors. Participants will also receive an electronic copy of the workbook to prepare for their exam.
The instructor teaches participants energy relationships and the equations and calculations that govern them. As a CEM, it is easier to optimize a system when these fundamentals are understood. When used as a certification exam preparation tool, the on-demand program effectively prepares participants for the CEM exam because they are more comfortable performing energy-related equations.

During the six-month access period, you can stream the videos at any time, from anywhere you have an internet connection. There will also be a monthly Q&A session with the instructor for participants to clarify any points presented in the program.
Who is the CEM On-Demand Program For?

The short answer is anyone that is focused and committed to a self-study learning format. Professionals interested in, or actively performing energy management and energy efficiency-related work will gain the most. But it is also useful for entry-level candidates or individuals that interact with energy professionals during their daily work.
Monthly Live Q&A
While taking the on-demand CEM course you can attend a once-a-month live 1-hour Zoom Q&A session during which one of the instructors will answer questions.
Eric Woodroof
Instructor
Dr. Eric Woodroof has trained thousands of professionals, who are now saving billions in avoided energy expenses and global pollution. He continually learns from working with these professionals, and he brings this collective knowledge back to his clients and students during his seminars and keynotes.
Dr. Woodroof has over 100 publications and also serves as Chairman of the Energy Management Professional Council. He has received Department of Energy Awards and is the youngest member ever inducted into two separate Hall of Fames related to Energy Engineering.
$i++ ?>
Tim Janos
CEM Instructor
Tim is a life member of the Association of Energy Engineers (AEE). Having served as International President of AEE in 2006, he is currently AEE's Director of Special Projects. Tim was elected to the AEE Energy Managers Hall of Fame in 2007 and is currently an international instructor for AEE. As Principal of Spectrum Energy Concepts, Inc., Tim provides energy consulting services for clients that represent a who's who of the industry. Mr. Janos's formal education includes degrees from John Carroll University and a JD from Cleveland State University.
$i++ ?>
Rich Costello, PE, CEM, CEA
Instructor
Mr. Costello is the President of Acela Energy Group, an energy consulting group specializing in energy procurement, load management, as well as, energy conservation training, auditing, and on-site wind & solar generation projects. Rich has extensive experience in the fields of load management, utility services, energy conservation, as well as power, natural gas, and tariff related negotiations and agreements.
Mr. Costello is also President of Acela Thermal Energy (ATE), a Refrigeration and HVAC energy service division of Acela Energy Group specializing in mechanical & thermal energy conservation measures as well as implementation of Ecopilot AI on building HVAC Control Systems. ATE provides energy services to Commercial, Governmental, Retail, Institutional, and Industrial Customers, as well as ESCO's and Utilities across the country.

Rich is a registered professional engineer and was previously the Power Supply Manager for the Massachusetts Bay Transportation Authority, as well as a Senior Engineer in the Load Management Department of Boston Edison (Eversource). He holds a M.S. in Engineering Management from Western New England College and a B.S. in Mechanical Engineering from Northeastern University. Mr. Costello also conducts the following Energy Certification Courses nationwide for the Association of Energy Engineers: CEM, CEA, BEP, & CEP. Rich was the International President of the Association for the Year 2000 and received the 2003 Energy Professional of the Year Award from the organization. In 2006, Richard was inducted into the Energy Managers Hall of Fame.
$i++ ?>
Upon registering you gain immediate access to the course and can start right away!
How to Register
Click the "Register" button.
You may be prompted to login if you have not already done so.
Complete the registration information requested and submit payment.
What to Expect After Registering
You will receive a registration confirmation email.
All information regarding your seminar can be found here in AEE Education, under My Dashboard.
Transfer Policy
Not applicable.
Cancellation Policy
Not applicable.
Certification Program
This training program prepares attendees to take the Certified Energy Manager® (CEM®) exam. Please review the requirements for certification on the CEM® Certification Page. A separate certification and application fee applies.
REMOTE CEM EXAM
Registering for the training does NOT register you for the certification exam. To register for a remote computer based exam, you will need to submit the certification application prior to taking an exam. For additional information, visit the links below.
After you submit the certification application, you will receive an email confirmation letter from AEE within 4-weeks with instructions on how to schedule the exam. It is important to note that AEE cannot begin the scheduling process without an exam application. Any additional questions about the exam, certification eligibility, scheduling, or the application process can be directed to the CEM Certification Director, Crystal Xiong [crystal@aeecenter.org].
Reference Books
The following books are suggested reference books and printed copies are available through the AEE Bookstore. AEE members receive an 15% discount on printed books. Reference books are not required and are intended to help prepare for a training course and exam.
Digital copies of these books are available through the AEE eLibrary, which is a great resource for accessing searchable content as well as highlighting and taking notes. The eLibrary is available to AEE members for the low discounted price of $35 per year. Digital books cannot be printed or accessed during the certification exam.
If you're an AEE member, add the eLibrary subscription to your membership here.
If you're not a member, join AEE here and add the eLibrary subscription to your membership.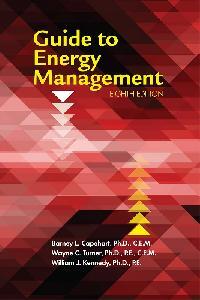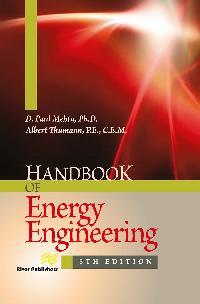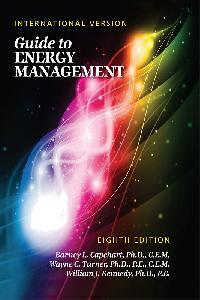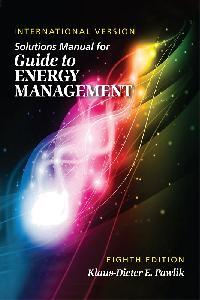 Key:

Complete

Next

Failed

Available

Locked