Certified Energy Auditor (CEA®) On-Demand Training
Register

Non-member - $1,695
Member - $1,550

Course Information
On-Demand
2.7 CEU
Course Description
The Certified Energy Auditor On-Demand Training Program offers the full-length version of the CEA program (27+ training hours), through pre-recorded sessions from multiple instructors. Participants will also receive an electronic copy of the workbook to prepare for their exam.
Presented in a way that has a "live" feel the instructors teach participants how to prepare for, conduct a site visit, identify EEMs (Energy Efficiency Measures), quantify the impacts (savings), and present the results in a way that will lead to improvements in their client's buildings. The instructors fill the course with examples and experiences that tie the material to the real world, and make the connections between the information presented and how to effectively use it as a professional. When used as a certification exam preparation tool, the on-demand program prepares participants for the CEA exam.
Instructors
The instructors have a unique blend of both real-world energy auditing and teaching experience. They each have 35+ years conducting energy audits of the full range of facilities. These range from A & B class commercial buildings, institutional (hospital, university, nursing homes, …), educational (k-12), governmental, industrial, multifamily, retail, …
Each of these instructors have personally taught thousands of individuals. They have over 30 years teaching people not just the technical details they'll need to know, but how to apply that information to be effective utilizing it.
Who is the CEA On-Demand Program For?

The short answer is anyone that is focused and committed to a self-study learning format. Professionals interested in, or actively undertaking or assessing energy auditing projects will gain the most. But it is also useful for entry-level candidates or individuals that interact with energy professionals during their daily work.
Monthly Live Q&A
While taking the on-demand CEA course you can attend a once-a-month live 1-hour Zoom Q&A session during which one of the instructors will answer questions.
What You Will Learn
Gain the knowledge and confidence it takes to effectively apply state-of-the-art practices of energy auditing to identify Energy Efficiency Measure opportunities, and to assist buildings achieve control over their energy usage, emissions and costs.
Become familiar with the current industry standards for energy auditing.
Learn how systems are intended to operate throughout a building, such as HVAC, lighting, motors, boilers, and controls, etc.
Understand the economic aspects of energy efficiency measures that Energy Auditor's identify and learn how to present these opportunities in financial terms that will increase the likelihood of projects being approved for implementation.
Learn to apply techniques to use in the real world that increase your ability to identify many of the opportunities often overlooked by less experience Energy Auditors.
Learn the craft from instructors with over 35 years each of auditing experience in countless buildings of all types.
Rich Costello, PE, CEM, CEA
Instructor
Mr. Costello is the President of Acela Energy Group, an energy consulting group specializing in energy procurement, load management, as well as, energy conservation training, auditing, and on-site wind & solar generation projects. Rich has extensive experience in the fields of load management, utility services, energy conservation, as well as power, natural gas, and tariff related negotiations and agreements.
Mr. Costello is also President of Acela Thermal Energy (ATE), a Refrigeration and HVAC energy service division of Acela Energy Group specializing in mechanical & thermal energy conservation measures as well as implementation of Ecopilot AI on building HVAC Control Systems. ATE provides energy services to Commercial, Governmental, Retail, Institutional, and Industrial Customers, as well as ESCO's and Utilities across the country.

Rich is a registered professional engineer and was previously the Power Supply Manager for the Massachusetts Bay Transportation Authority, as well as a Senior Engineer in the Load Management Department of Boston Edison (Eversource). He holds a M.S. in Engineering Management from Western New England College and a B.S. in Mechanical Engineering from Northeastern University. Mr. Costello also conducts the following Energy Certification Courses nationwide for the Association of Energy Engineers: CEM, CEA, BEP, & CEP. Rich was the International President of the Association for the Year 2000 and received the 2003 Energy Professional of the Year Award from the organization. In 2006, Richard was inducted into the Energy Managers Hall of Fame.
$i++ ?>
Fredric Goldner, CEM, CEA
Instructor
Fred has over 30 years' experience and is a nationally recognized expert in the field of energy auditing and management. He is currently involved in a wide variety of projects, including facility audits, use analyses, research, and energy master planning and program design. He is a nationally recognized expert in the area of energy auditing and management and has lead audits and audit teams for hundreds of facilities totaling tens of millions square feet. Over eight years, he conducted extensive research in the area of multifamily building DHW loads and systems. As a result, he authored a new set of DHW sizing guidelines included in the ASHRAE Handbook and the ASPE DWH Design Manual. He is also an adjunct professor at the Center for Energy Policy & Research at NYIT. Over the past thirty years, Fred has taught over 13,000 professionals and trade persons across the globe, in addition to co-authoring several publications and books, including ASHRAE's Energy Efficiency Guide for Existing Commercial Buildings: The Business Case for Building Owners and Managers. Fred served as International President of AEE in 2003, has received many awards for his work, and was inducted into the Energy Managers Hall of Fame in 2007 for his lifetime of achievement in promoting the practices and principles of Energy Management.
Fred sits on numerous engineering, and industry committees and boards, including AEEs Certified Energy Manager Board and is one of the authors of the recently released ASHRAE Energy Audit Standard. Fred also remains an active member of the New York Chapter AEE Board of Directors. Visit emra.com to learn more.
$i++ ?>
How to Register:
Click the "Register" button.
You may be prompted to login if you have not already done so.
Complete the registration information requested and submit payment.
What to Expect After Registering:
You will receive a registration confirmation email.
You will also receive notification once you have been enrolled into the On-Demand course.
Once enrolled, you can access the course in the "Dashboard." Return to AEE Education, log in and go to "My Dashboard." You will see your on-demand course here. Go to My Learning Path to launch your session.
Certification Application and Exam Registration
This registration is just for the training program. You must register and pay for the certification application and exam separately.
For details on completing your CEA Certification application and submitting your exam fee, please visit the CEA Certification page (https://www.aeecenter.org/certified-energy-auditor/).
International Participants
This program is designed for US attendees only. Contact your local training provider for programs available in your region.
Transfer Policy
Not applicable.
Cancellation Policy
Not applicable.
Certification Program
This training program prepares attendees to take the Certified Energy Auditor (CEA®) exam. Please review the requirements for certification on the Becoming a CEA® page. A separate certification and application fee applies.
Registering for the training does NOT register you for the certification exam. To take the exam, you must register for the exam and pay a separate fee. Attendees are encouraged to complete a certification application 4 weeks prior to taking the exam.
After you submit the certification application, you will receive an email confirmation letter from AEE within 4-weeks. Any additional questions about the CEA exam, certification eligibility, scheduling, or the application process can be directed to our CEA Certification Director, Francine Seskin, francine@aeecenter.org.
For additional information, visit the links below.
Join your instructors for a live Q&A session the first Friday at 12:00pm EST of every month.
Reference Books
The following books are suggested reference books and printed copies are available through the AEE Bookstore. AEE members receive an 15% discount on printed books. Reference books are not required and are intended to help prepare for a training course and exam.
Digital copies of these books are available through the AEE eLibrary, which is a great resource for accessing searchable content as well as highlighting and taking notes. The eLibrary is available to AEE members for the low discounted price of $35 per year. Digital books cannot be printed or accessed during the certification exam.
If you're an AEE member, add the eLibrary subscription to your membership here.
If you're not a member, join AEE here and add the eLibrary subscription to your membership.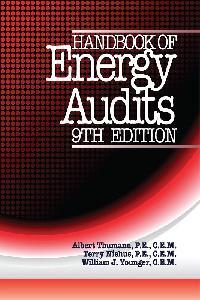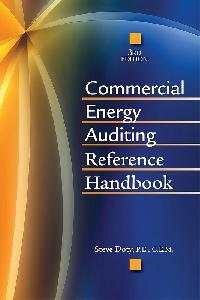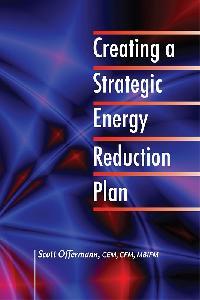 Key:

Complete

Next

Failed

Available

Locked