Certified Demand Side Manager (CDSM™) Training Program | 10/30-11/1

Course Information
Pricing
Ends at 11:59 PM EST 9 business days prior to training start.
Non-Member | $1,650
AEE Member | $1,550
Late Registration
Begins 12:00 AM EST 8 business days prior to training start.
Non-Member | $1,750
AEE Member | $1,650
Registration closes 12:00 AM EST 3 business days prior to training start or if course reaches capacity.
Course Description

The Certified Demand Side Manager (CDSM™) Training Program provides overview of the significant components of demand side management (DSM) and demand response (DR) programs. As DSM and DR programs are being implemented by utilities, states, and government entities, having a comprehensive and broad understanding of all of the critical facets of such programs is vital for energy professionals involved in directing, managing, administering, and supporting them. By understanding these aspects of DSM and DR programs, professionals can avoid common mistakes and pitfalls when designing, implementing and managing new programs.

Who Should Attend
This course provides the best value for energy engineering and sustainability professionals engaged in the development, implementation, management, or administration of demand side management and demand response programs or to those seeking career growth in the future into this area.
Schedule
Daily Breaks Days 1 - 2 : AM Break (15 min) | Lunch Break (1 hr) | PM Break (15 min)
Day 1 | 8:00 am - 8:30 am | Sign-In
8:30 am - 4:30 pm | Training
Day 2 | 8:00 am - 4:30 pm | Training
Day 3 | 8:00 am - 4:30 pm | Training


Materials
Online materials are provided under the "Materials" tab.
What You Will Learn
Learn what is expected of Certified Demand Side Management Professionals (CDSM's).
Understand the differences in DSM and DR programs and how they came about.
Understand how these programs are viewed by different constituents, the impacts of these programs, and how they align with organizational goals.
Present situations and issues which promote a better understanding of the unique opportunities posed by different DSM and DR programs and help enable better decision making concerning these programs.
Learn how DSM and DR programs are a valued component of an energy professional's responsibilities of managing energy procurement, energy utilization, and energy cost reduction projects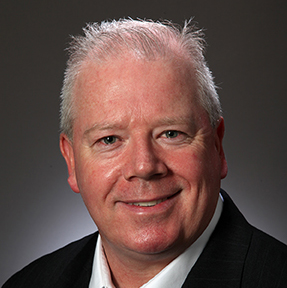 Mark Roche (Moderator)
Instructor
MARK R. ROCHE, C.E.M., B.E.P., C.D.S.M., C.E.P., C.E.A., is currently the Manager Regulatory Rates covering DSM and Storm Hardening for Tampa Electric Company and DSM for Peoples Gas System. He has 32 years of experience in Nuclear and Fossil Fuel Power Generation, Energy Delivery, Energy Management, Utility Marketing, Customer Service and Regulatory Activities. Mark served in the US Navy for 12 years onboard two submarines in their Reactor Control Divisions and also was a Mathematics Instructor at the Naval Nuclear Power School. Since 1997, he has served in several leadership roles with two investor owned electric utilities. He has direct experience in leading electric and gas utility teams covering: Energy Management, Load Management, Distribution Power Quality, Field Operations, Distribution Control Center Operations, Meter Department Operations, Grid Management, Service Delivery, Revenue Assurance and Regulatory. Mark has been very active in the energy management and DSM since leaving the Navy. In 1998 he developed and presented multiple courses on energy technology and management with a concentrated focus on how to implement effective energy management programs. In 1999 he was the President for the Tampa Association of Energy Engineers startup chapter and held the position of Region II Vice President. Mark has been a Certified Energy Manager (CEM) instructor since 2001 and has also served the CEM Program as Test Writer, Board Member and Ethics Committee Member since that time. In 2003, Mark was one of the initial developers of the Certified Business Energy Professional Program and Course and since that time developed an online webinar version in 2012, a self-paced version in 2015, and an International version in 2017. In 2014, Mark developed the Certified Demand Side Manager Course. Mark is currently the core instructor for both of >span class="fontstyle01">Mark authored two courses on "Operational Considerations for the Smart Grid" and "Business Impacts of the Smart Grid" for the National Energy Center of Excellence (NECE) for Bismarck State College. Mark has a bachelor's degree from Thomas Edison State College and has his master's degree from Colorado State University.
$i++ ?>
How to Register:
Click the "Register" button.
You may be prompted to login if you have not already done so.
Complete the registration information requested and submit payment.
What to Expect After Registering:
You will receive a registration confirmation email.
About a week before the course, you will receive a final confirmation with additional details regarding the training.
All information regarding your course can be found here in AEE Education, under My Dashboard.
Training Program Attendee Cancellation & Transfer Policy

The following terms and conditions apply to Attendees at the Association of Energy Engineers, Inc. (AEE) Training Programs. All requests for transfers, substitutions, or cancellations must be made in writing. Attendees agree to these terms and conditions by registering for a program.
Transfer Policy
If you are unable to attend the live seminar for which you have registered, registration fees can be transferred to another public seminar offering or substituted with another individual in your place within one year of the original seminar date. No difference in registration fees paid shall be refunded and attendee is responsible for any difference for transfers to a higher cost seminar.
Virtual Programs: Requests to transfer to a differently named program submitted 14 or less days may be subject to the full cost of the workbook if already ordered.
Cancellations
For registrations cancelled 21 days or more prior to the program date, the full registration fee less a $200 service charge will be refunded. Registrations cancelled 14 or less days may be subject to the full cost of the workbook if already ordered. For registrations cancelled 20 days or less, the full registration fee shall be assessed and no refund will be made. No shows will result in forfeiting of the registration fee and no refund will be made.
In the event a training program is not held as a result of any cause not reasonably within AEE's control (including, but not limited to, instructor illness, acts of terrorism, acts of God, war, civil disturbances, declaration of national emergency, accidents or labor disputes, fire, flood, storms etc.), attendees shall be notified as soon as possible and AEE's liability will be limited to the reimbursement of the training program registration fee.
Certification Program
This training program prepares attendees to take the Certified Demand Side Manager(CDSM™) exam. Please review the requirements for certification on the Becoming a CDSM™ page. A separate certification and application fee applies.
Registering for the training does NOT register you for the certification exam. To take the exam, you must register for the exam and pay a separate fee. Attendees are encouraged to complete a certification application 4 weeks prior to taking the exam.
After you submit the certification application, you will receive an email confirmation letter from AEE within 4-weeks. Any additional questions about the CDSM exam, certification eligibility, scheduling, or the application process can be directed to our CDSM Certification Director, Francine Seskin, francine@aeecenter.org.
For additional information, visit the links below.
Reference Books
The following books are suggested reference books and printed copies are available through the AEE Bookstore. AEE members receive an 15% discount on printed books. Reference books are not required and are intended to help prepare for a training course and exam.
Digital copies of these books are available through the AEE eLibrary, which is a great resource for accessing searchable content as well as highlighting and taking notes. The eLibrary is available to AEE members for the low discounted price of $35 per year. Digital books cannot be printed or accessed during the certification exam.
If you're an AEE member, add the eLibrary subscription to your membership here.
If you're not a member, join AEE here and add the eLibrary subscription to your membership.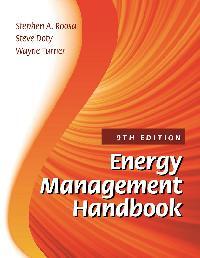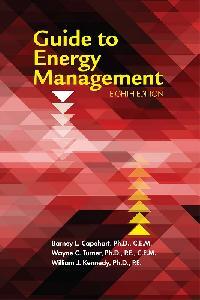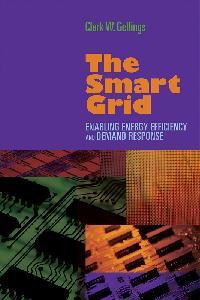 Key:

Complete

Next

Failed

Available

Locked