Carbon Auditing Professional (CAP™) Training Program | 6/20-6/21
Register

Non-member - $1,650
Member - $1,550

Course Information
Pricing
Ends at 11:59 PM EST 9 business days prior to training start.
Non-Member | $1,550
AEE Member | $1,450
Late Registration
Begins 12:00 AM EST 8 business days prior to training start.
Non-Member | $1,650
AEE Member | $1,550
Registration closes 12:00 AM EST 3 business days prior to training start or if course reaches capacity.
Course Description
The Certified Carbon Auditing Professional (CAP™) Training Program is designed to provide recognition for professionals who have distinguished themselves as leaders in the growing field of carbon reduction.

This CAP™ course is designed to provide comprehensive training in the critical areas of greenhouse gas (GHG) emissions, carbon reduction and associated reporting.
The focused, fast-paced program is presented over 2 days and is intended both to expand your knowledge in the carbon management field and to serve as a preparatory vehicle for the exam which is required to achieve the AEE's CAP® certification.
Who Should Attend
The program is of greatest value to those undertaking or assessing carbon reduction projects. Obtaining AEE's CAP™ certification provides international credibility among energy management, sustainable and clean energy communities. Attendees of this program have included existing energy professionals, energy engineers, energy managers, executives, financial executives, facilities managers, and energy consultants.
Schedule
Daily Breaks Days 1 - 2 : AM Break (15 min) | Lunch Break (1 hr) | PM Break (15 min)
Please see the "My Learning Path" tab for schedule information.
*Remote exams are scheduled on an individual basis. See Certification Program tab for additional instructions.
Training Materials
Once registration has been completed the workbook will be delivered to the registrants address under their profile.
To view/update your address visit your Profile.

What You Will Learn
Learn energy management from a global perspective, but also understand applicable codes, standards, and policies for your region or country.
Learn how systems and energy-saving technologies can be used throughout a building, such as HVAC, lighting, motors, boilers, energy storage, CHP, etc.
Learn how energy management strategies and practices, such as energy audits or M&V, can help identify energy savings and reduce costs.
Understand the economic aspects of energy management that you need to know for procurement, supply, and project financing.
How to Register
Click the "Register" button.
You may be prompted to login if you have not already done so.
Complete the registration information requested and submit payment.
What to Expect After Registering
You will receive a registration confirmation email.
About a week before the course, you will receive a final confirmation with additional details regarding the training.
All information regarding your seminar can be found here in AEE Education, under My Dashboard.
Training Program Attendee Cancellation & Transfer Policy
The following terms and conditions apply to Attendees at the Association of Energy Engineers, Inc. (AEE) Training Programs. All requests for transfers, substitutions, or cancellations must be made in writing. Attendees agree to these terms and conditions by registering for a program.
Transfer Policy
If you are unable to attend the live seminar for which you have registered, registration fees can be transferred to another public seminar offering or substituted with another individual in your place within one year of the original seminar date. No difference in registration fees paid shall be refunded and attendee is responsible for any difference for transfers to a higher cost seminar.
Virtual Programs: Requests to transfer to a differently named program submitted 14 or less days may be subject to the full cost of the workbook if already ordered.
Cancellations
For registrations cancelled 21 days or more prior to the program date, the full registration fee less a $200 service charge will be refunded. Registrations cancelled 14 or less days may be subject to the full cost of the workbook if already ordered. For registrations cancelled 20 days or less, the full registration fee shall be assessed and no refund will be made. No shows will result in forfeiting of the registration fee and no refund will be made.
In the event a training program is not held as a result of any cause not reasonably within AEE's control (including, but not limited to, instructor illness, acts of terrorism, acts of God, war, civil disturbances, declaration of national emergency, accidents or labor disputes, fire, flood, storms etc.), attendees shall be notified as soon as possible and AEE's liability will be limited to the reimbursement of the training program registration fee.
Certification Program
The Certified Carbon Auditing Professional™ (CAP™) exam is administered the day after this program. Please review the requirements for certification here. A separate certification and application fee applies.
Registering for the training does NOT register you for the certification exam. To take the exam, you must register for the exam and pay a separate fee. Attendees are encouraged to complete a certification application 4 weeks prior to taking the exam.
After you submit the certification application, you will receive an email confirmation letter from AEE within 4-weeks. Any additional questions about the CAP exam, certification eligibility, scheduling, or the application process can be directed to our CAP Certification Director, Francine Seskin, francine@aeecenter.org.

For additional information, visit the links below.
Reference Books
The following books are suggested reference books and printed copies are available through the AEE Bookstore. AEE members receive an 15% discount on printed books. Reference books are not required and are intended to help prepare for a training course and exam.
Digital copies of these books are available through the AEE eLibrary, which is a great resource for accessing searchable content as well as highlighting and taking notes. The eLibrary is available to AEE members for the low discounted price of $35 per year. Digital books cannot be printed or accessed during the certification exam.
If you're an AEE member, add the eLibrary subscription to your membership here.
If you're not a member, join AEE here and add the eLibrary subscription to your membership.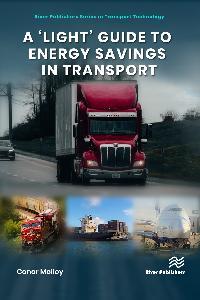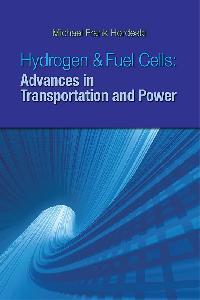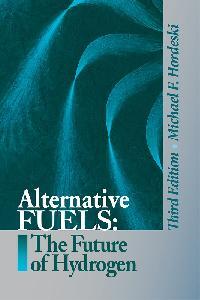 Key:

Complete

Next

Failed

Available

Locked