Microgrid Fundamentals Online Training Program | 11/6 -11/9
Course Information
November 6 - 9, 2023
Pricing
Ends at 11:59 PM EST 9 business days prior to training start.
Non-Member | $825
AEE Member | $775
Late Registration
Begins 12:00 AM EST the day prior to training start.
Non-Member | $925
AEE Member | $875
Registration closes 12:00 AM EST 3 business days prior to training start or if the course reaches capacity.
Course Description
Many industry experts consider microgrids to embody the future of electrical energy delivery systems. When configured correctly, they offer sustainable solutions to meet energy resiliency needs. This training program will provide an in-depth overview of microgrid applications, technologies, and configuration, as well as examples and virtual tours of operational microgrids, and detailed background information into the state of microgrid development.
This is a non-certification course.
Who Should Attend
The program is of great value to professionals in the energy industry who are involved with sustainable energy programs. Attendees of this program have included utility energy supervisors and managers, designers, energy engineers, plant engineers, facilities managers, and energy consultants. A prior understanding of technologies, applications, and financial aspects of renewable, sustainable, and alternative energy systems is an advantage when attending this program.
Online Training Experience
Attending this program is an ideal opportunity to participate in a focused, fast-paced instructional program designed to expand your knowledge of project management. The program is presented in short sessions over the course of two days to allow professionals to attend while still maintaining their current work schedule.
Attendees can participate in this online program from anywhere you have access to a high-speed internet connection or access via smartphone/tablet.
What You Will Learn
Learn the vital role EMS, BMS, and SCADA Systems play in measurement, monitoring, and controlling energy consumption in large facilities.
Understand the architecture and purpose of Automated HVAC Systems and how these systems significantly impact energy intensity in large facilities.
Learn how Power and Control systems work in unison to improve energy productivity in large facilities.
Gain a better appreciation of AC power representations in phasor, polar, and rectangular forms.
Know the difference between three-phase AC, "Y," and "∆ - Delta" configuration of loads and sources, and their ramifications on inrush current and peak avoidance.
Understand how PLCs, VFDs, SMC's and motor starters work and how they can be used to minimize energy cost.
Learn how to interpret electrical power and controls drawings.
Discuss how to apply what you have learned to your business and applications.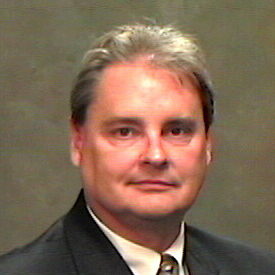 Stephen Roosa
Instructor
Stephen has worked in the energy industry for over 35 years as an energy engineer, designer, manager, educator, and consultant. He is the president of RPM Asset Holdings and considered internationally to be an expert in energy conservation, energy management, sustainable design, and renewable energy. His experience includes energy studies and projects for over 3,500 buildings with over $100 million in energy conservation, energy management, and alternative energy projects developed for industrial, institutional, and commercial customers. These projects have included renewable energy applications for the construction industry, including the solar, geothermal, wind, waste-to-energy, and transportation sectors. He is the editor of the 9th edition of the Energy Management Handbook, editor-in-chief of AEE's new International Journal of Strategic Energy and Environmental Planning and has authored over 50 published articles and four books.
Dr. Roosa is a past AEE president and the present AEE Director of Sustainable State and Local Programs and current Chairman of the Renewable Energy Professional Certification Board. He holds the following professional certifications: Renewable Energy Professional, Sustainable Development Professional, Certified Energy Manager, Carbon Reduction Manager, Indoor Air Quality Professional, Measurement and Verification Professional, Certified Energy Monitoring and Control System Designer, Demand Side Management, Business Energy Professional and a LEED Accredited Professional. Stephen has received numerous awards during his career including the Association of Energy Engineers (AEE) International Energy Manager of the Year Award, the U.S. Army Corps of Engineers National Energy Engineers Systems Technology Award and the U.S. Joint Chiefs of Staff Citation for Energy Management. He is a member of the AEE Energy Managers' Hall of Fame. Dr. Roosa holds a Ph.D. in planning and urban development, a master of business administration and professional bachelor's degree in architecture.
$i++ ?>
How to Register

Click the "Register" button.
You may be prompted to login if you have not already done so.
Complete the registration information requested and submit payment.
What to Expect After Registering
You will receive a registration confirmation email.
About a week before the course, you will receive a final confirmation with additional details regarding the training.
All information regarding your seminar can be found here in AEE Education, under My Dashboard.
Training Program Attendee Cancellation & Transfer Policy
The following terms and conditions apply to Attendees at the Association of Energy Engineers, Inc. (AEE) Training Programs. All requests for transfers, substitutions, or cancellations must be made in writing. Attendees agree to these terms and conditions by registering for a program.
Transfer Policy
If you are unable to attend the live seminar for which you have registered, registration fees can be transferred to another public seminar offering or substituted with another individual in your place within one year of the original seminar date. No difference in registration fees paid shall be refunded and attendee is responsible for any difference for transfers to a higher cost seminar.
Virtual Programs: Requests to transfer to a differently named program submitted 14 or less days may be subject to the full cost of the workbook if already ordered.
Cancellations
For registrations cancelled 21 days or more prior to the program date, the full registration fee less a $200 service charge will be refunded. Registrations cancelled 14 or less days may be subject to the full cost of the workbook if already ordered. For registrations cancelled 20 days or less, the full registration fee shall be assessed and no refund will be made. No shows will result in forfeiting of the registration fee and no refund will be made.
In the event a training program is not held as a result of any cause not reasonably within AEE's control (including, but not limited to, instructor illness, acts of terrorism, acts of God, war, civil disturbances, declaration of national emergency, accidents or labor disputes, fire, flood, storms etc.), attendees shall be notified as soon as possible and AEE's liability will be limited to the reimbursement of the training program registration fee.
Key:

Complete

Next

Failed

Available

Locked